Just like humans, it's important for animals that emergency veterinary centers have a fully stocked blood bank.  Your cat (or dog) could be a lifesaver for another animal in need. Blood banking is a community effort!
Animal hospitals like Charleston Veterinary Referral Center (CVRC) see dog and cat emergencies around the clock, 365 days a year. Pets can require life-saving blood transfusions for many of the same reasons humans do such as injuries, surgeries, or when diseases cause the body to destroy its own blood cells.
The CVRC blood bank relies on dog and cat donors and their owners to help us provide this invaluable resource.
BLOOD BANK NEED GROWS
The number of cats and dogs in need of blood transfusions continues to grow as the pet population continues to increase. With the help of pet donors, the goal is to meet this ever-increasing demand to help save the community's critically ill and injured pet population. 
CVRC's blood banking team screens, collects, separates, and stores blood. Each unit of whole blood is broken down into packed red blood cells and plasma (called component therapy).  This process requires special equipment and training for the CVRC blood bank team.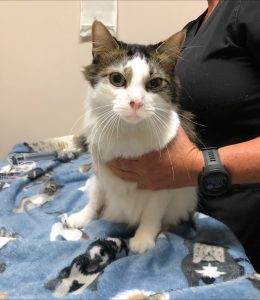 Having fresh blood products allows CVRC to provide the gold standard of medicine, allowing their skilled veterinarians to care for the sick and injured pets in the greater Charleston community whenever the need arises.
CALLING ALL CATS
Did you know that cats have three different blood types?  A, B, and AB.  Most of the cat population has type A. Type B can be found in about 5% of the population and Type AB is very rare. There is no blood type in cats that is considered "universal." At CVRC, four type B and 20 type A donors are currently enrolled in cat blood donor program.
However, this emergency clinic is actively seeking new donors. Your cat could qualify if they meet these requirements:
Healthy with no existing medical conditions
1-7 years of age
Up to date on vaccines, flea/tick prevention 
Not on any long-term medications
Agreeable temperament
No history of prior blood transfusions
Indoor-only 
Greater than 9 lbs. with a lean body weight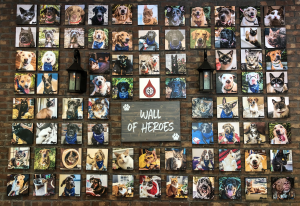 Becoming a blood donor does carry some serious perks for you and your pet, including an annual physical exam by a licensed veterinarian, annual blood work, infectious disease screening, blood typing, a generous discount on future emergency and specialty care, an eye exam, plus a branded treat bag filled with pet-friendly toys and treats.
Your pet's picture will also join the "Wall of Heroes" inside CVRC. But most of all, you will beam with pride knowing that your pet is helping to save the lives of other pets with each blood donation.
To become a Cat Hero – call CVRC at (843) 614-8387 or email bloodbank@cvrc.com for more information. 
Editor's Note: The information for this article was provided by the CVRC Blood Bank Team.