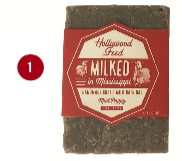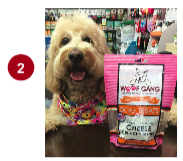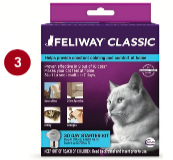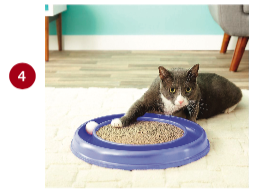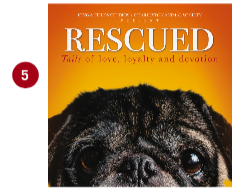 1. HOLLYWOOD FEED
Itchy Dog Bath Bar ($7.99) • Itchy Dog Goats Milk Soap by Hollywood Feed has
four main ingredients that make it the perfect soap to relieve itchy skin and skin disorders.
2. WOOF GANG BAKERY
Cheese Crunchy Bones ($8.99) • This is just one of our delicious offerings. From hand-decorated treats to grain and gluten free options, Woof Gang Bakery offers gourmet baked treats in a variety of flavors.
3. CHARLESTON ANIMAL SOCIETY
FELIWAY® (Small: $14.00 Large: $26.00) • These pheromones send "happy messages"
to your cat -- reducing behavior like spraying, fighting or scratching. Also Try ADAPTIL for dogs!
4. CHARLESTON ANIMAL SOCIETY
Bergan Turbo Scratcher ($14.00) • This cat toy has a tough, corrugated cardboard center to stretch and scratch, with a ball and track that offers two times the entertainment.
5. CHARLESTONANIMALSOCIETY.ORG/RESCUED
RESCUED ($200 through Dec. 1) This beautiful 8" x 8", hardbound, coffee table book shares beautiful stories of Charlestonians and the pets they saved. Benefiting Charleston Animal Society, this book (photographed by King & Fields) retails for $250, but is 20% off if ordered before December 1.