JUST AS COVID-19 TOOK OVER OUR daily lives, a television juggernaut hit Netflix in the form of Tiger King. Salacious and trashy, the show was a hit. A big, unfortunate hit.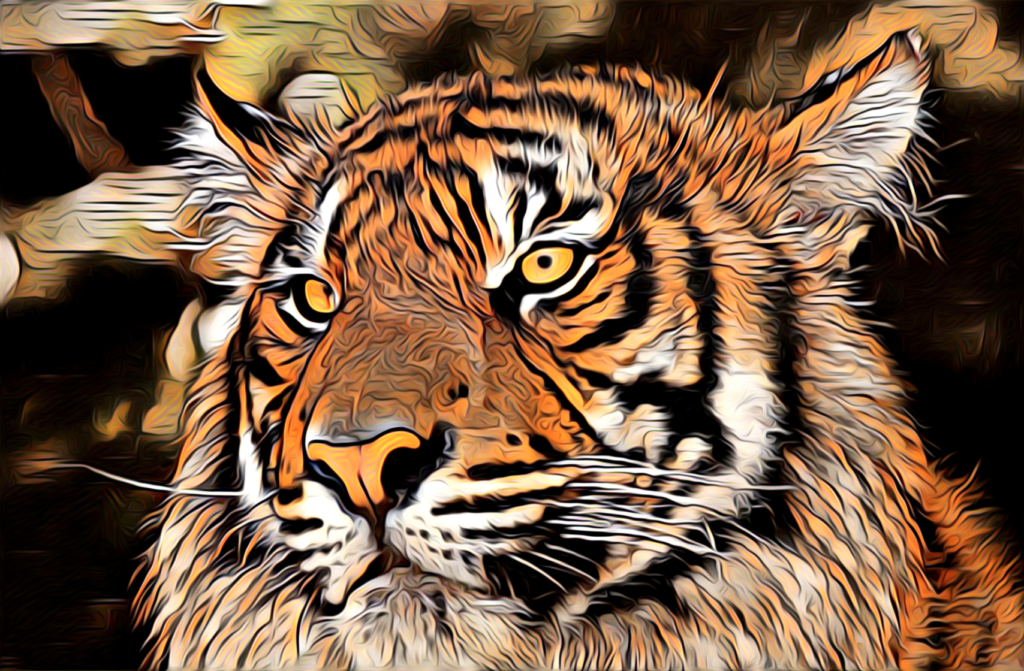 As many critics have pointed out, one of the most tragic issues with Tiger King is that it glosses over the way the tigers themselves are being treated.
As Kitty Block, the CEO of the Humane Society of the United States (HSUS) told NBC News, "The animals are the real victims who are caught up in this human drama. The antics of Joe Exotic, Doc Antle and others featured in the series have caused untold misery for countless animals, as well as created an overpopulation crisis of big cats in this country."
Old Story, Same Awful Situation
The Humane Society of the United States investigated and reported these characters beginning in 2011.
While Joseph Maldonado-Passage ("Joe Exotic"), Kevin "Doc" Antle and others featured in the Netflix series Tiger King are now household names, the Humane Society of the United States has been working for years to stop the horrific treatment of animals at these—and many other similarly cruel—operations.
In 2011, an HSUS investigator worked undercover at Joe Exotic's G.W. Exotics for
100 days. In 2014, the HSUS investigated two other roadside zoos and made an undercover visit to Antle's facility, Myrtle Beach Safari.
Tiger King barely scratches the surface of the suffering these animals endure and the extensive networks of cruelty involved in breeding and selling by Antle and Joe Exotic to other wildlife menageries.
Now, the HSUS is publicly releasing additional undercover footage of the horrors faced by these animals. We've linked to them at CarolinaTails.org.
Don't Fall for the "Conservation" Trick
Block warns us all not to fall for the idea that these kinds of operations are designed to protect animals.
"Facilities like Joe Exotic's and Doc Antle's masquerade as rescue or conservation operations, but in fact they breed tigers and subject the cubs, who are torn from their mothers immediately after birth, to stress and abuse," Block said. "After a few months, when the cubs are too large for close encounters with the public and the opportunity for profit is over, the cubs are caged, sold into the pet trade or die. No animal deserves this life."
South Carolina Connection
Once big cats grow too large for cub handling, Antle dumps many at other substandard facilities and/or warehouses them at his own location in Myrtle Beach, South Carolina.
During a behind the scenes tour at Antle's facility, the HSUS investigator saw dozens of adult tigers kept in cramped, reconfigured horse stalls with cement floors.
A double-wide stall contained 13 two-year- old tigers, while the rest of the stalls each contained one to four mature tigers.
He also said that he normally euthanizes white tigers who are born cross-eyed. Crossed eyes is a common hereditary defect in white tigers, who must be extensively inbred to produce white fur, blue eyes and chocolate stripes.
Many people find it difficult to tell the difference between a legitimate animal sanctuary that exists to rescue animals and a roadside attraction that exist to exploit them.
Before visiting a big cat sanctuary, make sure it is accredited by the Global Federation of Animal Sanctuaries (GFAS) at sanctuaryfederation.org. GFAS supports legitimate sanctuaries like Carole Baskin's Big Cat Rescue.
Call Your Congressman
Fortunately, there is legislation before Congress to protect these animals. The Big Cat Public Safety Act, H.R 1380, and a companion bill in the Senate, S.2561, are what we all should focus on. The legislation will give big cats the protections they deserve.
"The current patchwork of state laws cannot fully address the problem perpetuated by fake 'sanctuaries' making money off the backs of endangered and threatened species," said Sara Amundson, president of the Humane Society Legislative Fund. Please join us in asking Congress to pass the bipartisan Big Cat Public Safety Act to put the antics of Joe Exotic and Doc Antle where they belong—in the distant past.