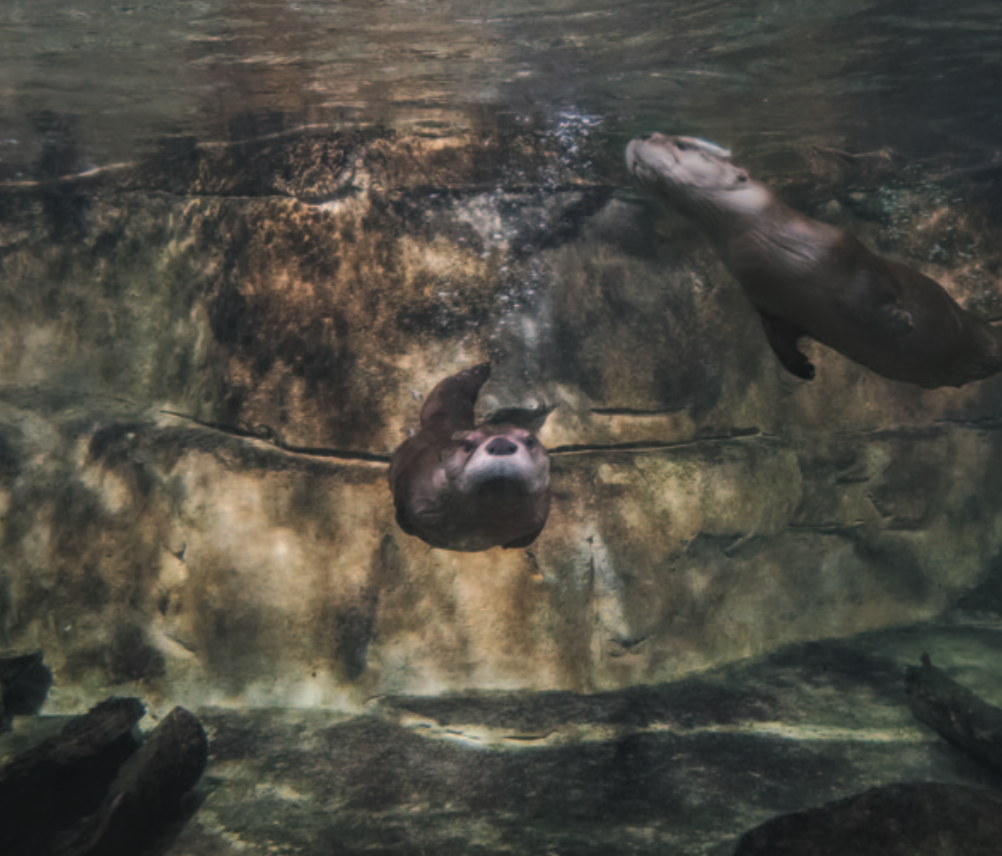 By SARAH BURNHEIMER
More than 470,000 people visit the South Carolina Aquarium every year and surprisingly, an unlikely pair of animals is among the Aquarium's star attractions.
Ace and Stono are the main residents of the Mountain Forest exhibit at the Aquarium, and boy are these North American river otters fan favorites. They are true ambassadors for their species and for the Palmetto state as a whole. Their names alone are a nod to South Carolina: Ace is named after the ACE Basin, 350,000- acres of protected wildlife habitat; Stono is named after the Stono River, a tidal channel southwest of Charleston.
Taking Care of Otters
At the Aquarium, animal care can vary across species and even individuals; it's the role of the animal care team to accommodate each animal's needs and incorporate a series of health and wellness opportunities to achieve balance in an animal's physical, behavioral and mental health.
For Ace and Stono, that's no exception. This way of thinking enables the Aquarium animal care team to continually stretch their creative muscles to ensure Ace and Stono remain healthy and thriving.
What's All that Stuff?
If you've visited the Aquarium, you may have noticed some unexpected items in the Mountain Forest exhibit such as PVC pipe, coconuts, building blocks and even water jugs. Though these objects may seem out of place at first glance, they actually serve a much greater purpose for Ace and Stono; these are enrichment items!
Enrichment is a great opportunity to foster natural, investigative and interactive
behavior that replicates behaviors river otters would exhibit in the wild. For example, fish frozen in an ice mold enable Ace and Stono to practice foraging behavior, just as the addition of branches or car wash strips promote exploration and curiosity throughout their habitat. These enrichment opportunities all work in tandem to create a dynamic and interactive environment for Ace and Stono.
Regular training sessions allow the animal care team to cooperatively work with Ace and Stono, allowing them to participate in their own care; among other behaviors, they are trained to step on a scale for monthly weight checks.
Looking to the Future
The Aquarium has been lucky to have these two bonded bachelors for many years. Now, as they become senior animals, Ace and Stono's care is starting to shift to accommodate the aging process, and the Aquarium has sprung into action with alterations to their habitat and healthcare.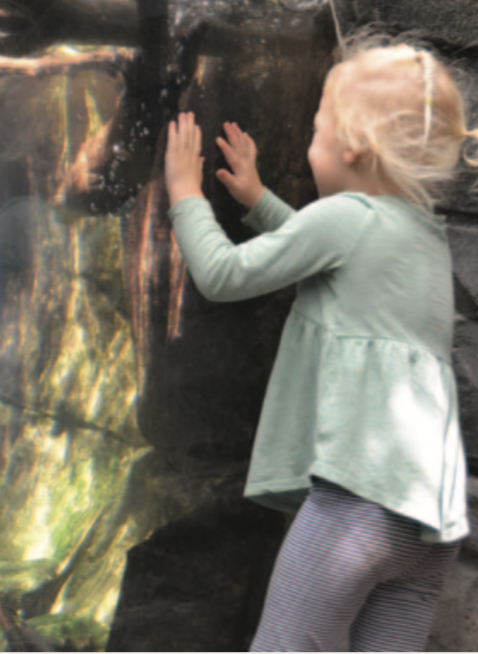 For starters, Ace and Stono's private area off-exhibit (accessible by a hidden ramp) underwent a mini-home renovation. This ramp was altered so the incline is not as steep, and they have an easier time going to and from their private and public habitats to do what- otter their hearts desire!
Because Ace and Stono have been Aquarium residents for years, the Aquarium has had the ability to build baseline medical data for them through annual tests and daily observations. The animal care team knows their history and understands their norms; if they see irregular behavior or fluctuations in their appearance, they take note and act accordingly.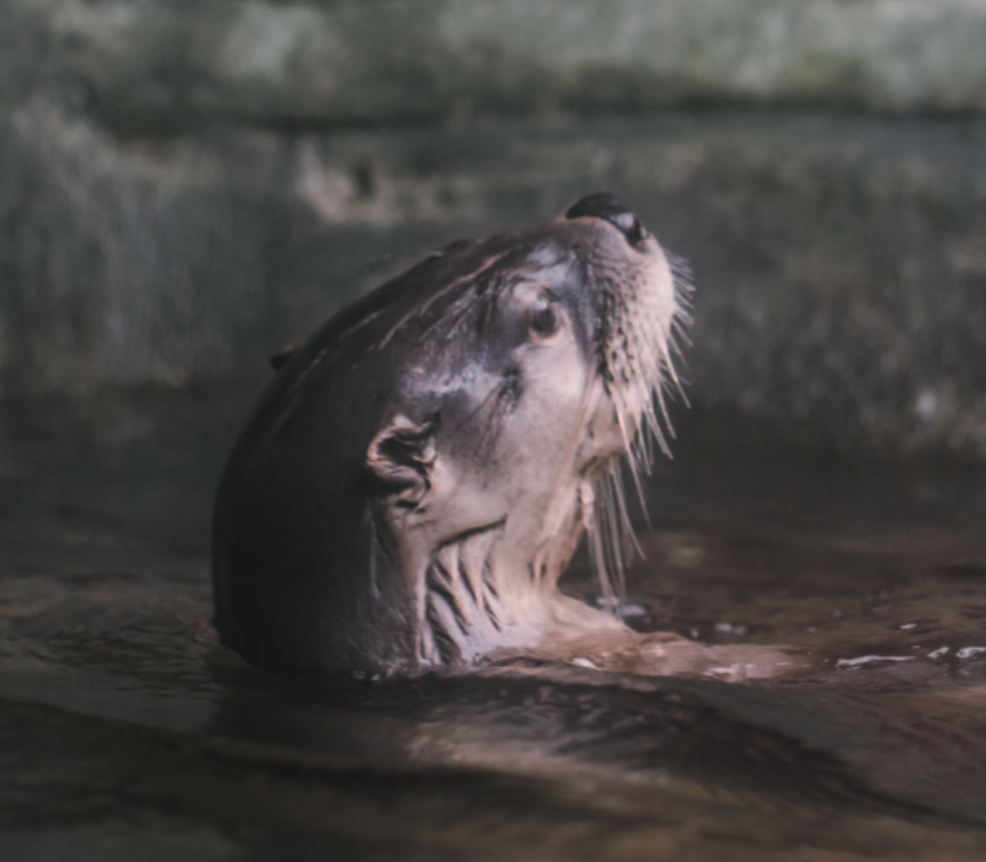 Despite their older age, Ace and Stono are still fairly active. They groom each other, interact with their enrichment and even build their own nests – all signs of fulfilled otters. When their mobility and vision changes, the Aquarium is prepared to adapt their enrichment items to better suit their abilities. For example, if they currently work to finagle fishy treats out of small holes in PVC pipe, those holes might be expanded in the future to encourage activity at a level that works for Ace and Stono.
Together, these efforts help the Aquarium to assess Ace and Stono's overall welfare, ensuring their physical, behavioral and mental health are in balance. Stop by and see the otters during your next Aquarium visit – learn more at scaquarium.org.
Sarah Burnheimer is the Strategic Communications Manager at the South Carolina Aquarium.