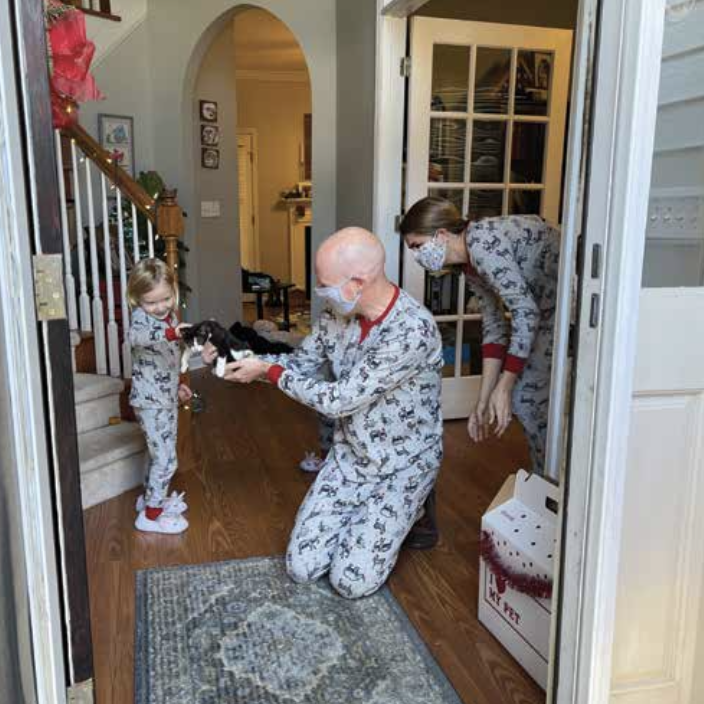 By DAN KROSSE
Charleston Animal Society is teaming up with Hendrick Automotive Group to get every animal in the shelter Home for the Holidays!
Come to Charleston Animal Society (2455 Remount Rd., North Charleston) any time between December 16 and December 23, pick out an animal and our elves will deliver it to your doorstep on Christmas Eve or Christmas Day.
"This is a community tradition that we are proud to be a part of," said Hendrick Automotive Group Community Relations Director Donald Smith. "To see the faces of children who receive a new cat or dog for the holidays is priceless."
HENDRICK SAVING ANIMAL LIVES YEAR-ROUND
Hendrick Automotive Group is committed to saving animals every month of the year. For three weekends in August, various Hendrick dealers in the Charleston area hosted adoption events resulting in many animal adoptions, including some adopted by Hendrick employees.
Animals that need temporary fostering have also found comfort and attention at Hendrick dealerships. Hendrick has been a key financial supporter of Charleston Animal Society for more than a decade and employees have volunteered on committees and the Board of Directors.
Earlier this year, Charleston Animal Society awarded Hendrick Automotive Group the 2020 Community Ambassador Award for their years of support.
"Community Partners like Hendrick Automotive Group are what make Charleston Animal Society possible," said Charleston Animal Society Director of Community Engagement Kay Hyman.
"Everyone at Hendrick has been so kind toward the animals in our community, they've set an example for all of us."